Gistas mi owon!
Ken tii ke? So, last time we gisted about achieving our set goals, and agreed that Consistency is key. But, what happens when the 'kokoro ja bo? and there's a crack in the key, and the music is no longer in tune. In other words, how do you stay focused and consistent, when life happens? And boy did it ever. A few months ago, November 1st my mother passed away suddenly. Life as I knew it came grinding to a deafening, screeching halt.
As they say "Even the best laid plans can go to shitz!" Ok, maybe they don't. But I say that, because that best describes the trying few months I've had. The days were never-ending, even though that's what I REALLY wanted them to do. Thankfully though, got over that hump and I thought it only fair to share my life's lesson from the ordeal. As we say in Ondo: "Onen gbo alo, oun e gbo abo" I shared the goodies with you, only makes sense I share the hiccups. Fair enough? Here we go.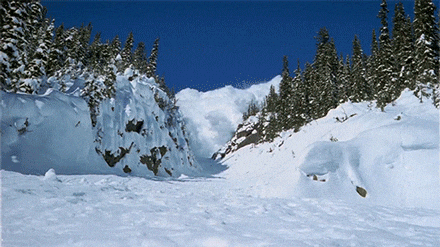 It all started off with little things popping up unexpectedly, here and there. Just little things at first, but before long, these little things amounted to big and pressing things. Soon, I felt as though I'd lost control. Not one to miss a party, my inner critic come waka join- I either blamed myself for not planning ahead, or trivialized things to console myself. I questioned EVER-RY-THING! "Why this? Why now?" I became laser focused on what was wrong; not so much to know 'how' to fix it, but 'why' I can't seem to fix it.
I was absolutely confused and far gone from the key tasks meant to push me closer to my goals. Remember my '15min Morning Page' routine for my writing goal? Well, Rashidondo actually convinced herself that it was a waste of time. Why? Well, no good writing comes out of a mere 15 min. By now, I was so off the grid, that my mental GPS said "Aunty, abeg I wan rest small." And that's how I bought myself an ocean front property in SLUMPsville.
All that is to say "Life happens." So, what to do now, yaar? And then, it hit me. Not the idea, the edge of the ironing board. The idea came after- to stay on course with our trusty 'A-B-D olowe' format on 'how to get past a slump, big or small, and back to being consistent.  (Yes, letter 'C' is still missing; and no we haven't found it yet)
Anyway, here we go:
 A is for Accept. Accept the slump. It's part of life. In Yoruba we say, "T'ibi, t'ire ni Oloun fi da ile aye." Meaning, both good and bad exist together. I know in this ooey-gooey-inu-mi ndaadun-feel-good world of ours we like seeing things from our rose-colored lenses. But, sometimes life lift them up and for a dose of reality. So, rather than fighting it I called Slump's bluff. Now, please keep in mind though accepting Slump is not ≠ accepting defeat o. Think of it this way, when you are about to fall. Now as someone who has made a career out of falling, trust me when I tell you that the more you struggle NOT to fall, the harder you hit the ground when you finally do. So now you are in a slump with a broken 'ikoko idi' aka hip bone.
B is for Be Grateful. In Yoruba there's a saying, "Bi eru ba mo inu ro, a m'ope daa." Meaning in all things, be grateful. I know it's easier said than done, trust me. Sure you feel 'bleh', but you are alive and well. Now, think of those 6ft. under, or those wishing they were 6ft. under. So, take stock and be grateful, make a list if you have to. As Jumoke Adenowo so aptly put it "Unless you choose to live a life like the dessert, where it is always sunny, and nothing happens. The moment you choose otherwise then the climate will change." So after accepting my Slump. I looked around me at all the goodies- dodo and curry – I realized, Dondo my dear you are truly blessed jare.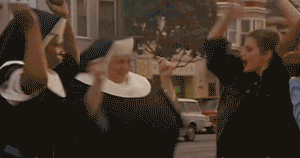 D is for Do Something. Go an' do something that genuinely feeds your soul. Something tickles your senses- sleep, eat, take a walk, smell fresh air…heck have a good laugh even if it's at yourself. Yes, laugh at yourself. Trust me, I got an archive full of LAY (Laugh At Yourself) moments. Gist for another day. Anyway, for me nothing beats good music. So, I charged up my IPod and just let it rip. Some of the songs had me dancing...or something that resembled dancing sha, others took me back  to happier 'ooey-gooey times.
Moral of the story: #Lifecomesatyoufast Sometimes too fast, just be ready to laugh along the way. Abi, ki ye fe ku di? aka Why so serious? In faht, when was the last time you were on a swing? Or free fall onto your bed? Seriously.
Please reload